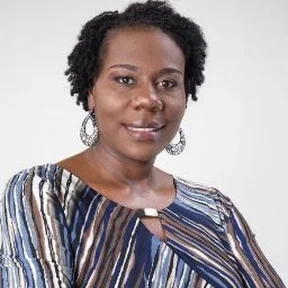 Teresa Landrum-Caswell, MBA
Teresa, a native of Dacatur, Illinois, and has been serving Memphis for 17 years. Teresa brings to her work with Consilience Group her passion for community, insights from her own lived experience, compassion for the human condition, and extraordinary project management and leadership skills.
She has twenty years of experience working in institutional administration across various sectors, with eight years in higher education. Driven by her innate entrepreneurial spirit, in 2021, she left her position at the University of Memphis to launch the Caswell Driving School based in the Raleigh-Frayser Memphis community. That same year, the Caswell Driving School was honored with the Frayser Connect Business of the Year Award and Teresa received the Frayser Connect Woman Small Business Award.
Teresa is driven by a desire to improve the lives of those around her, including her family and community. She is the author of the book "Thrive Where you Are", that discusses the obstacles she overcame while on welfare. She serves as a member of Impact Ministries and a board member of the non-profit organizaiton "I am She". She holds a Master's of Business Administration from Pheonix University.